We believe connections and community are prerequisites for success.
We believe the physical layer of the world is in play.
We like hard problems at the earliest stages that impact the world in positive ways.
Given our technical background, we are unafraid to venture places other funds won't.
We believe in never being satisfied while also being humble.
About KdT Ventures
KdT is the standard for early-stage science venture investing. We help founders and their companies re-architect the world at a molecular level.
Computation has improved our lives in remarkable ways, but the physical layer has remained largely unchanged.
Thanks to next-generation sequencing and subsequent interpretation technologies, as well as AI and hyper-scale compute, we can now model and even alter nature's source code to our liking. We believe the greatest advancements of our lifetime will be the result of reprogramming chemistry and biology using creative technology platforms.
We therefore invest in companies applying computation to chemical and biological systems. Our portfolio companies are commercializing science that is dramatically changing how the world works, from nano to whole earth scales.
We are often the first check into a company. Our unique model for early-stage investment allows us to have an outsized impact on the earliest stages of a venture.
From bench to bedside to boardroom, our team has been on the front lines. Our understanding of the science and technology breakthroughs we're evaluating is personal. We are sophisticated in our due diligence. We respond and take action fast.
We also know that social capital compounds faster than cash, so we seek out long-term, deep relationships with our partners. At the end of the day, we are humans helping other humans change the world.
Managing Partner and Founder
Cain McClary, MD
Cain McClary, MD is the founder and Managing Partner of KdT Ventures. A native of Nashville, TN, Cain received his Sc.B. in Biochemistry and Molecular Biology from Brown University in 2007. During his undergraduate studies, Cain studied proteins involved in the development of appendages, both in the labs of Dr. Kristi Wharton at Brown University and Dr. Fred Kaplan at the University of Pennsylvania.
Following Brown, Cain went on to receive his medical degree from Tulane University School of Medicine in 2012. During medical school, Cain also spent a year at the National Institutes of Health (NIH) as part of the prestigious Howard Hughes Medical Institute "Cloister" Fellowship, where he studied the role of non-coding RNA in cancer at the National Cancer Institute (NCI) in the lab of Dr. Curtis Harris.
Immediately following medical school, Dr. McClary underwent residency training in anatomic pathology at Stanford University, where during his final year, he was named Chief Resident. While in residency, Dr. McClary discovered[1] [2] a genetic mutation in a rare jaw tumor, ameloblastoma.  This discovery subsequently led to a successful phase IV clinical trial of BRAF inhibitors in ameloblastoma, a condition where previously surgery was the only option. Due to this success, Dr. McClary was appointed as Assistant Professor in the Department of Pathology at Stanford University, becoming the youngest person on faculty in pathology at the time. He has won several notable awards, spoken at universities and national conferences, and published more than 10 peer reviewed articles.
Most recently, prior to the founding of KdT Ventures, Cain was the lead pathologist, analytics and data science clinical thought leader, and staff physician for Grand Rounds, a San Francisco, CA based digital health company focused on objectively quantifying physician quality for large self-insured employers. During his time at Grand Rounds, Cain developed the pathology program to support over 2 million lives, negotiated several high impact academic and employer relationships, and helped to lead the training team for all onboarding physicians.
Over the past 10 years, Cain has been at the forefront of the intersection between technology and science/medicine. In addition to personal investments in this space with outsized returns, including companies like Zymergen, Firefly Bioworks (Acquired by AbCam), Concert Genetics, and PathAI, Cain has been an active advisor to both companies and institutional investors (i.e. Lux Capital, Andreessen Horowitz, 8VC, Innovation Endeavors, NueCura Partners, Cleargenes, HealthSpek, etc…), with contributions ranging from scientific thesis development all the way to monetization of product/company. Additionally, Cain is involved in entrepreneurship and finance advisory at both the local (Mentor at the Economic Development Center of Asheville/Venture Asheville) and national levels (Finance Committee Member of the US and Canadian Academy of Pathology) as well as on the faculty at the Tulane University School of Medicine.
Managing Partner
Mack Healy, JD
Mack Healy joined KdT as its second general partner and operating partner in March 2019. Originally from Northern California, Mack graduated from the University of California at Santa Barbara where he graduated magna cum laude and was a member of the Phi Beta Kappa Honor Society and the College of Letters and Science Honors Program. Following a year living in Buenos Aires, Mack enrolled at the University of Michigan Law School upon receipt of a Dean's Scholarship.  While at UMLS, Mack served as an associate editor of the Michigan Telecommunications and Technology Law Review.
Mack's career began in Silicon Valley at Fenwick & West, a leading technology and life science law firm. While there, Mack focused his practice on strategic counseling to all ranges of companies, from newly formed startup teams to publicly traded corporations and venture capital firms in a wide variety of corporate transactions, including venture capital financings, joint ventures, mergers and acquisitions, debt financings, and various forms of corporate reorganizations.  
Mack subsequently moved to Austin, Texas to raise his family, where he continued his practice representing emerging companies and venture capital funds at Andrews Kurth and Shearman & Sterling LLP. Mack's practice has matured into one in which he often found himself structuring
and negotiating all aspects of his clients' financing transactions. Mack has advised on hundreds of venture financings from both sides of the table with total deal value far in excess of $1B.
Over the course of his career, Mack worked with and advised companies including Airbnb, Bonobos, Cisco Systems, DataBricks, Dell Technologies, Rent the Runway, Tastemade and WhatsApp.
Mack served as an integral part of each of KdT Ventures Fund I's investments, serving as a member of the Fund's Advisory Committee and as outside counsel responsible for negotiating the definitive documents.
Mack has recently been invited to guest lecture at the University of Michigan Law School and has previously served as a mentor to the University of Texas Venture Fellows through his time at Shearman & Sterling.
Over the last handful of years, Mack has made several successful angel investments including PathAI and Digital Onboarding.
In his down time, Mack likes to maximize the time spent with his wife and young daughter as well as coaching youth basketball at West Austin Youth Association.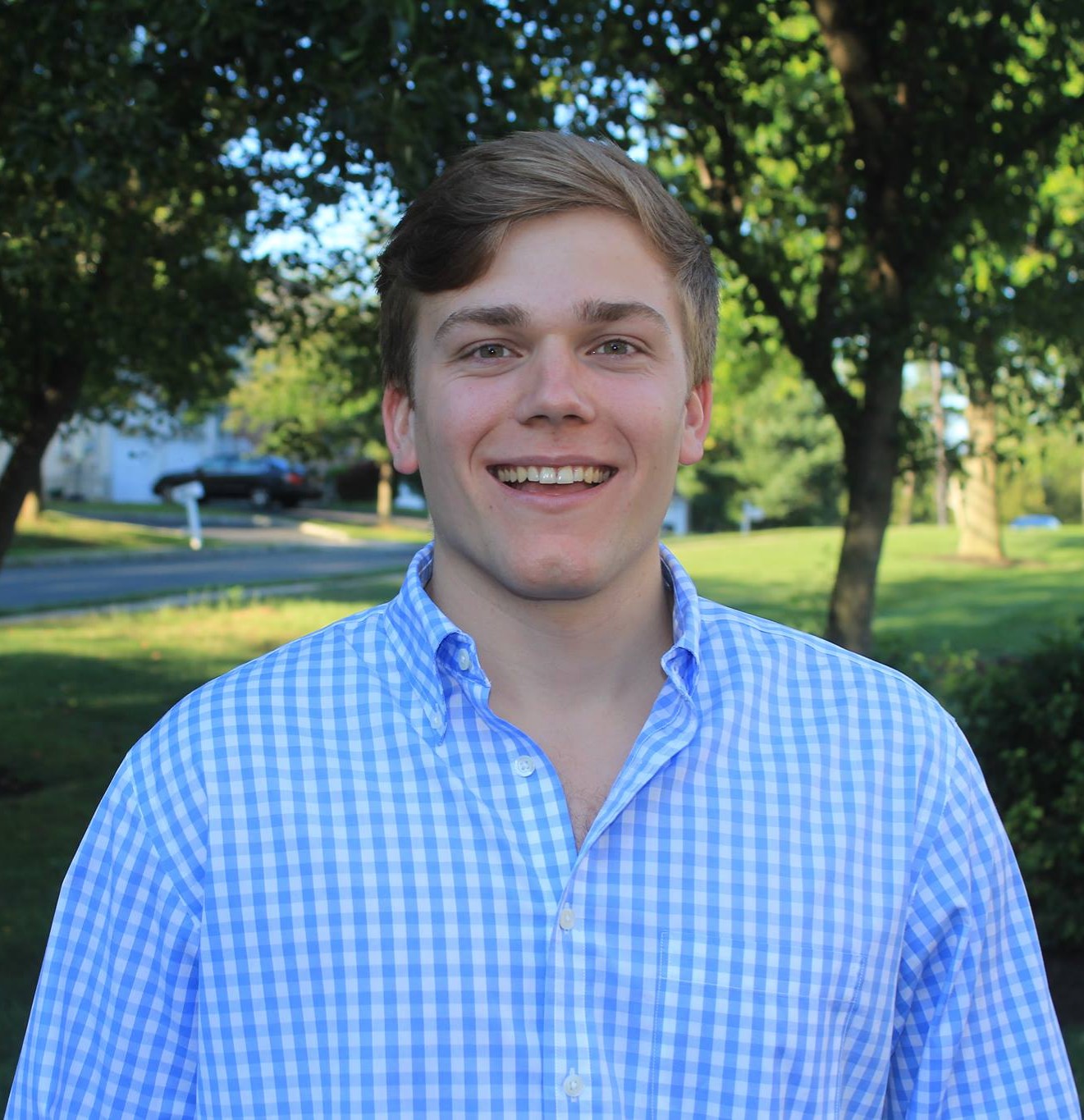 Phil Grayeski, an MD-PhD Candidate at UNC-Chapel Hill, is a Principal at KdT Ventures. Originally from the US Pharma Capital, New Jersey, Phil headed down south to the University of Georgia (UGA) as a Foundation Fellow and received his B.S. in Chemistry and Genetics. During his undergraduate, Phil received top university awards in genetics and in chemistry as well as the national Goldwater Scholarship as a result of his work across microbial genetic engineering, gene therapy, and nanoparticle development.
Following UGA, Phil received his M.Phil in Bioscience Enterprise (MBE) at the University of Cambridge. While there, Phil worked  with Lone Pine Capital (Greenwich, CT), assisted a wound-healing spin-out with clinical development strategy, and led a venture purifying acidic whey, a byproduct from greek yogurt manufacturing using novel filtration membrane technology. The culmination of his work received recognition at several international business competitions, and he was awarded the university-wide Young Life Science Entrepreneur of the Year award.  
Phil is currently in the latter portion of his PhD in the MD-PhD program at the University of North Carolina – Chapel Hill (UNC), where he studies messenger RNA (mRNA) structure's role in disease, particularly focused on its impact on protein translation. To date, his research is helping inform broad-questions around the "druggability" of mRNA and defining entirely new structural motifs that may be perturbed by small molecules. For this work, Phil was awarded the prestigious Ruth L. Kirschstein F30 Fellowship by the NHLBI.  
Most notably, Phil has been actively engaged in the surrounding biotech community while completing school. He has been instrumental in spinning out two biotechnology companies while completing his first two years of medical school. The first company, Stride Bio, was founded with Aravind Asokan in November 2015. Stride is a gene therapy company designing next-generation capsids capable of evading a patient's pre-existing immune system. The second company, Ribometrix, was founded with Kevin Weeks in April 2016, and represents a broad-based platform designing small molecule drugs against functional RNA structures. Since each of their respective foundings, StrideBio has raised over $15M (including participation by Takeda Ventures) while Ribometrix has raised over $30M (with participation by Merck Ventures, Abbvie, Amgen, and Illumina). Currently, Phil is incubating his third company.
Head of Operations
Ally Gudeman
Ally Gudeman serves as the Head of Operations at KdT Ventures.  Joining the KdT team in January of 2018, she comes with a background in administration, management, and company operations at the professional level.  While a native of southern California, Ally and her husband currently reside in Princeton, New Jersey. Ally is a self-motivated and positive team member who is passionate about practicing organizational systems that empower and support KdT's values and mission.